Eating is what we all need to survive. It is a culture that has evolved since humankind has existed. And every culture has given this basic need its own characteristics, so that every civilization and every culture have a unique food culture. This is how the concept that we call the "national dish" was formed.
The food varieties, which are shaped by being influenced by geography, beliefs and opportunities, have turned into the national dishes of the geographies they are in.
Nobleman of the fast food industry
Today we will tell the story of a national dish with an interesting story: Schnitzel. Most of us know it as part of the fast food culture that was sold in fast food restaurants and exploded in the second half of the 20th century. But the reality is not like that at all.
The name of schnitzel, one of the favorite dishes of Vienna cuisine and one of the national dishes of Austria, was first encountered by food historians in a book published in 1831. In this book by the famous cookbook author Katharina Prato, schnitzel is briefly described as "breaded veal cutlets"
Until 2007, it was believed that the schnitzel was brought to Austria from Italy by a field marshal named Joseph Radetzky von Radetz. However, in 2007, a linguist named Heinz Dieter Pohl revealed that this story was not true.
According to the story, MerashalRadetz mentions a schnitzel-like recipe he ate while he was in Italy in a letter he wrote to the Austrian emperor during his Italian campaign. When he returns to his country, the Emperor asks Radetz for this recipe.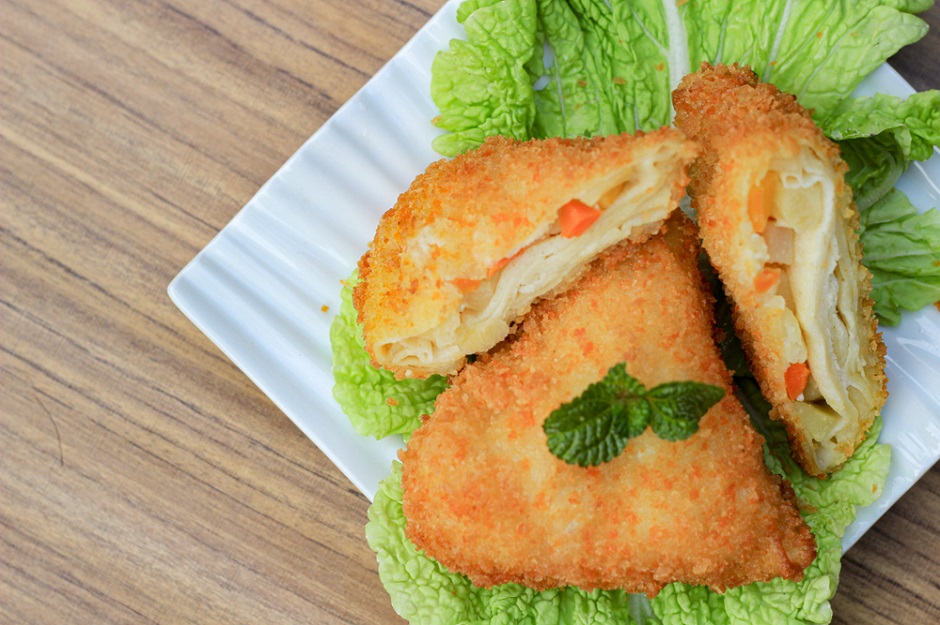 A special law was enacted for schnitzel
And over time, this dish became known as "Viennese schnitzel" and entered the literature in this way. In fact, also a law was enacted in Austria when schnitzel was started to be made using the meat of other animals at a time when beef was expensive. According to this law, it is obligatory to make "Viennese Schnitzel" with veal.
It is possible to come across schnitzel, whose main ingredients are milk, flour, egg, bread crumbs and beef, in different cultures of the world. Today, it is possible to see the derivatives of schnitzel known as "Tonkatsu" in Japan and "milanesa" in Argentina and Uruguay in a wide geography.
Those who immigrated from Austria to Israel also brought schnitzel to this region, and since meat was expensive, schnitzel started to be made with chicken meat in this region. Today, schnitzel made with chicken meat is called "Israeli schnitzel" and this schnitzel is known as one of the national dishes of Israel like Austria.
Taste the schnitzel with Beynur quality
The story of schnitzel, which is one of the products of fast food culture today, started when it was a dish that the Emperors wanted a recipe for. Today, it sweetens your tables with Beynur brand.
Beynur, which has gained a place in the food market in Europe with its healthy products, brings this deep-rooted taste of Europe to your tables in a practical way.
Beynur Chicken Schnitzel offers you a practical solution in your busy business life with its flavor. Beynur Chicken Schnitzel, which is indispensable for your main meals, will also be a practical snack in your kitchen.
Beynur Chicken Schnitzel, which is both very practical and delicious, is produced from chickens cut in accordance with Islamic methods. Schnitzels are processed in a factory that processes eggs, milk, soy, celery and mustard.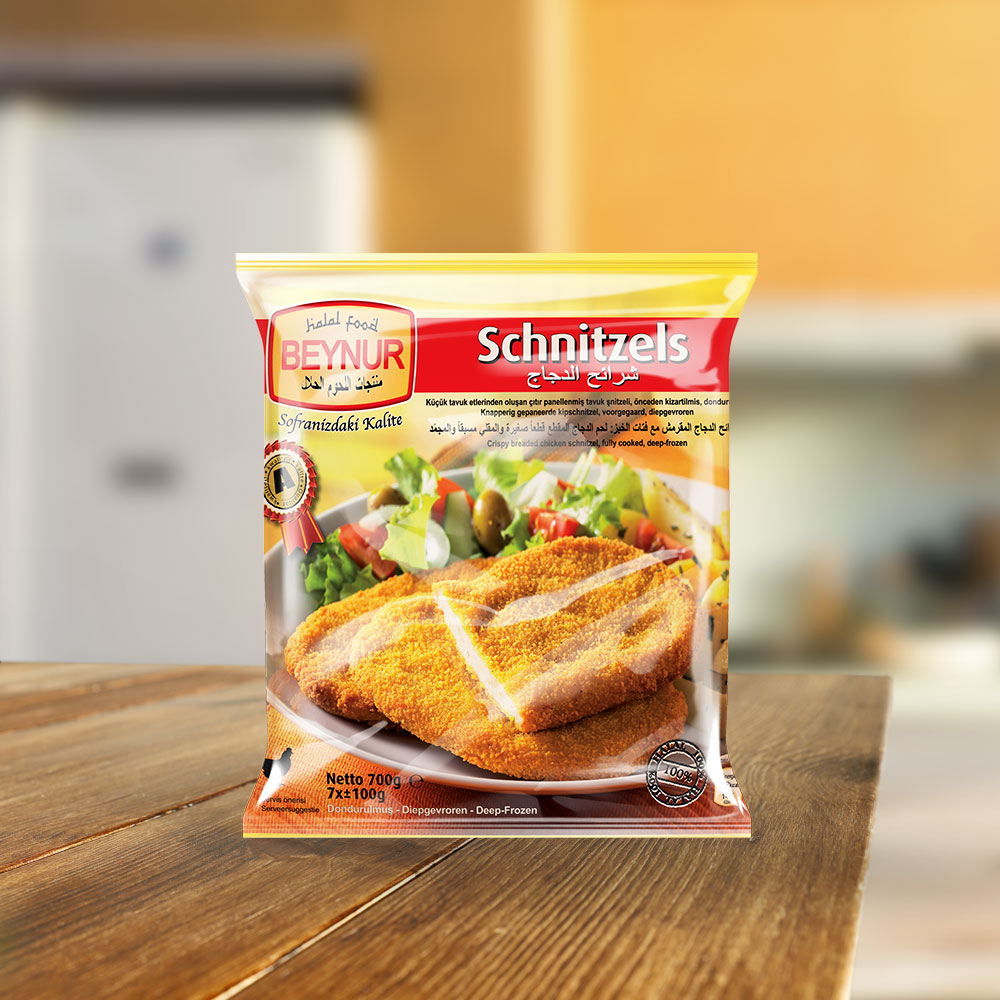 Healthy and Halal Products with Beynur
Frozen products in Beynur product range are prepared according to Halal standards. In addition, all Beynur products are produced according to European healthy standards. Thanks to its wide distribution network, you can easily buy all Beynur products from supermarkets in Europe, especially in Germany, Belgium and the Netherlands.