Most of us know the homeland of pizza as Italy; but in fact, the history of this flavor dates back to the Neolithic Ages. Beynur brings pizza, one of the first tastes of humanity, to your tables with its unique preparation. How Does? Here is a delicious taste for you…
The remarkable history of pizza!
Pizza, which is a flavor we can find in almost every country in the world today, is preferred because it can be prepared more quickly. This pasty flavor, which may have thousands of varieties, is usually prepared by placing different ingredients on a round dough. As both dough and ingredients change, we all taste different pizzas.
In fact, it was determined that the word "pizza" was first used in the Byzantine period around 997. However, historians have found that pizza-like dishes were prepared and consumed in Neolithic times. There are many sources indicating that foods prepared with ingredients placed on round dough or bread were consumed in ancient history.
Persian King Darius, Aeneis, the famous epic poem of the Harpy period, is known as historical figures that can be associated with pizza in history.
Try Pizza with Beynur
However, this taste, which Italians spread to the world in modern times, has now become one of the most popular foods in the century we live in. In fact, it is so embedded in our food culture that October is celebrated as National Pizza Month in United States and Canada.
Of course, there are thousands of varieties of pizza today. Beynur also added a different taste to pizza, which is one of the most common flavors in the world, with its own ingredients. Beynur Chicken Pizza is prepared for you to try the pizza under the name of Beynur.
You can surprise your intruders by storing Beynur Chicken Pizza in your freezer with the perfect harmony of delicious chicken meat and natural cheese. Beynur Chicken Pizza is a satisfying flavor that can be enjoyed not only by your guests but also by your children, that will cheer your tables at every meal.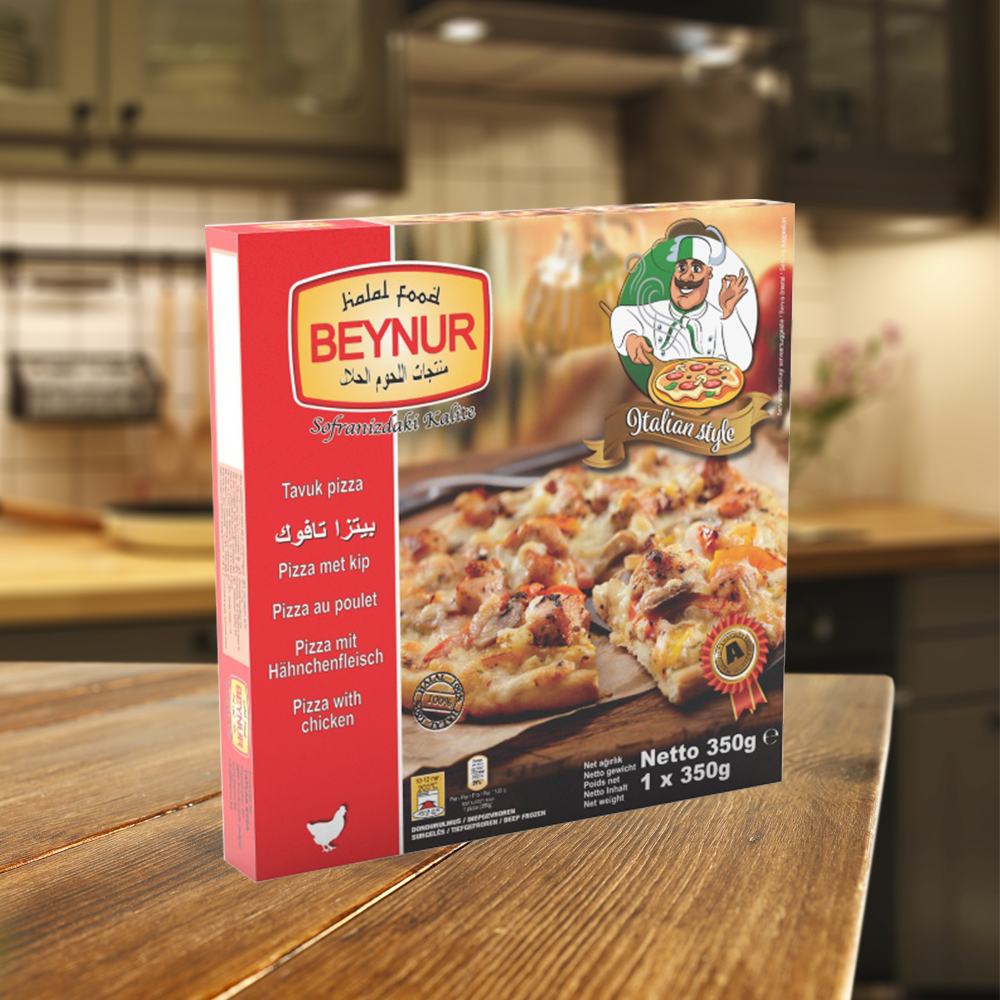 Healthy and Halal Products with Beynur
As required by its mission, Beynur preserves natural products by freezing them in the freshness of the first day with the best preservation method.
You can easily buy Beynur frozen productsfrom many markets in Germany, Belgium, Holland and France thanks to its wide and well-equipped distribution network.
All Beynur products are produced in healthy conditions according to European standards and also have halal standards.