We are sure that many of you have tasted many fish until now. And again, we are sure that the paneedBeynur Alaskan Pollock, which is in the Seafood category of Beynur, has already sweetened your tables. But you haven't heard of what a fish the Alaskan Pollockis and many interesting facts about it.
So let's start by listing some interesting facts about this delicious seafood that will surprise you.
Fish whose name and species do not match
Although Alaskan Pollockis perceived as a fish from the Pollockfamily due to its name, the truth is not. Until 2008, Alaskan Pollockwas known to be a fish from the Pollockfamily. However, researchers discovered that this fish actually belongs to the Cod family, and the scientific name of Pollockwas changed in 2014. Of course, this change also caused controversy. However, the name Pollock, which has been known for centuries, has not changed in both traditional and daily use and continues to be used. In short, we call it Pollock, but it's actually a cod.
All Alaskan Whiting is Caught at Sea, Not Produced
The region where Alaska Pollock is most abundant in the world is the ecosystem in the Bering Sea. It is mostly caught in the North Pacific, Alaskan waters, Russia, Japan and Korea. Alaskan Pollock ranks first in the list of the largest fishing areas in the United States. For this reason, none of the Alaskan Pollock on our tables today is not a product of aquaculture. All Pollock is wild-caught in the ocean. There is no commercial aquaculture for this species.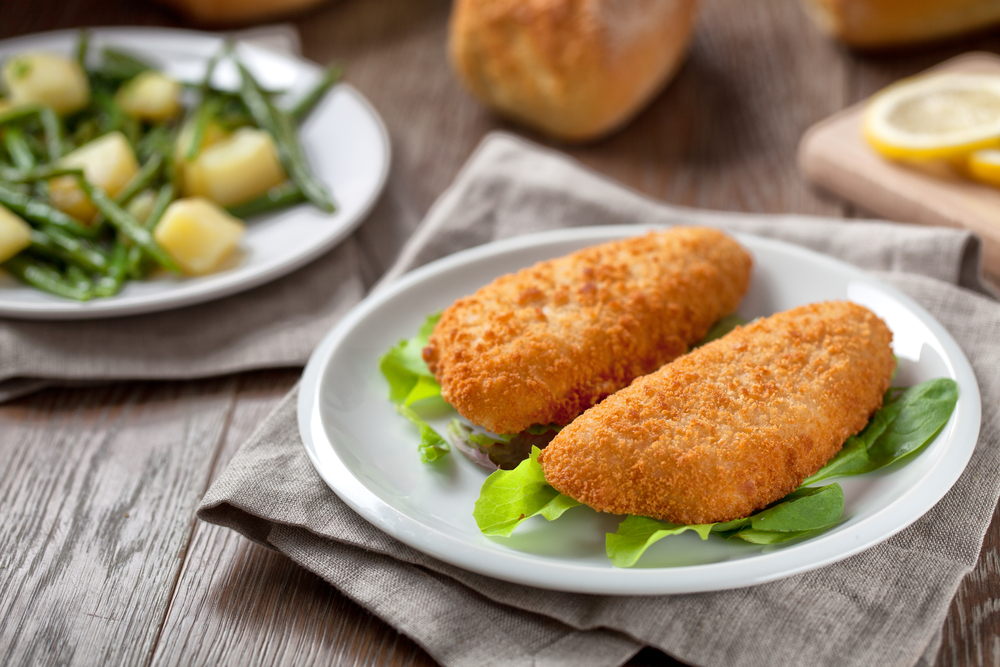 "The Largest Remaining Source of Palatable Fish In The World"
Some countries have strict rules regarding this fish. However, according to experts, Alaska Pollock is "the largest remaining source of palatable fish in the world". Around 3 million tons of Alaskan Pollock are caught each year in the North Pacific from Alaska to northern Japan. And this fish is considered to be the second most important fish species in the world in terms of total catch. Alaskan Pollock is by far the most caught fish species in the US. In the Eastern Bering Sea alone, between 1977 and 2014, the average annual catch of Alaskan Pollock is around 1.174 million tons.
Korea's National Fish
Of course, it is not possible for such an abundant and delicious fish not to have a place in the past of any nation. Alaskan Pollock is known as Korea's national fish. Myeongtae, the Korean name for the fish, is the origin of the names of this fish in other countries in the region. Koreans have known and consumed this fish since the Joseon dynasty from the 14th century.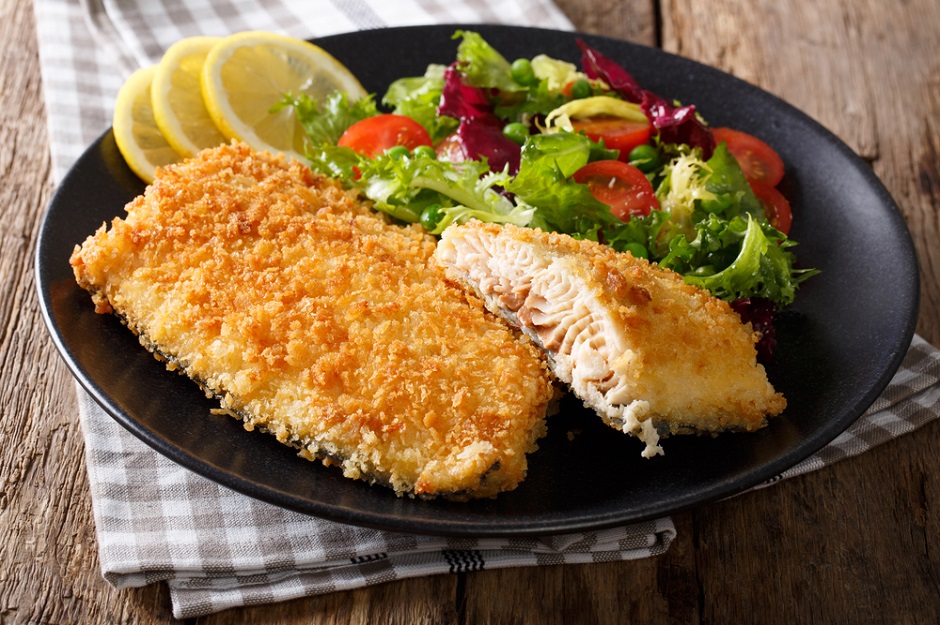 Nutrition Facts
Alaska pollock is a good source of omega-3 fatty acids, high in protein, and low in carbohydrates and fat. The nutritional composition of processed seafood products made from Alaskan Pollock varies depending on the ingredients added to the product and the method of preparation.
Because of its adaptability, Pollock is consumed in a variety of forms that include fresh and frozen fillets, fish sticks and other breaded and battered fish products, and "surimi" products.This fish has the characteristic of being the most used fish in fish menus, especially by the biggest fast food restaurants in the world.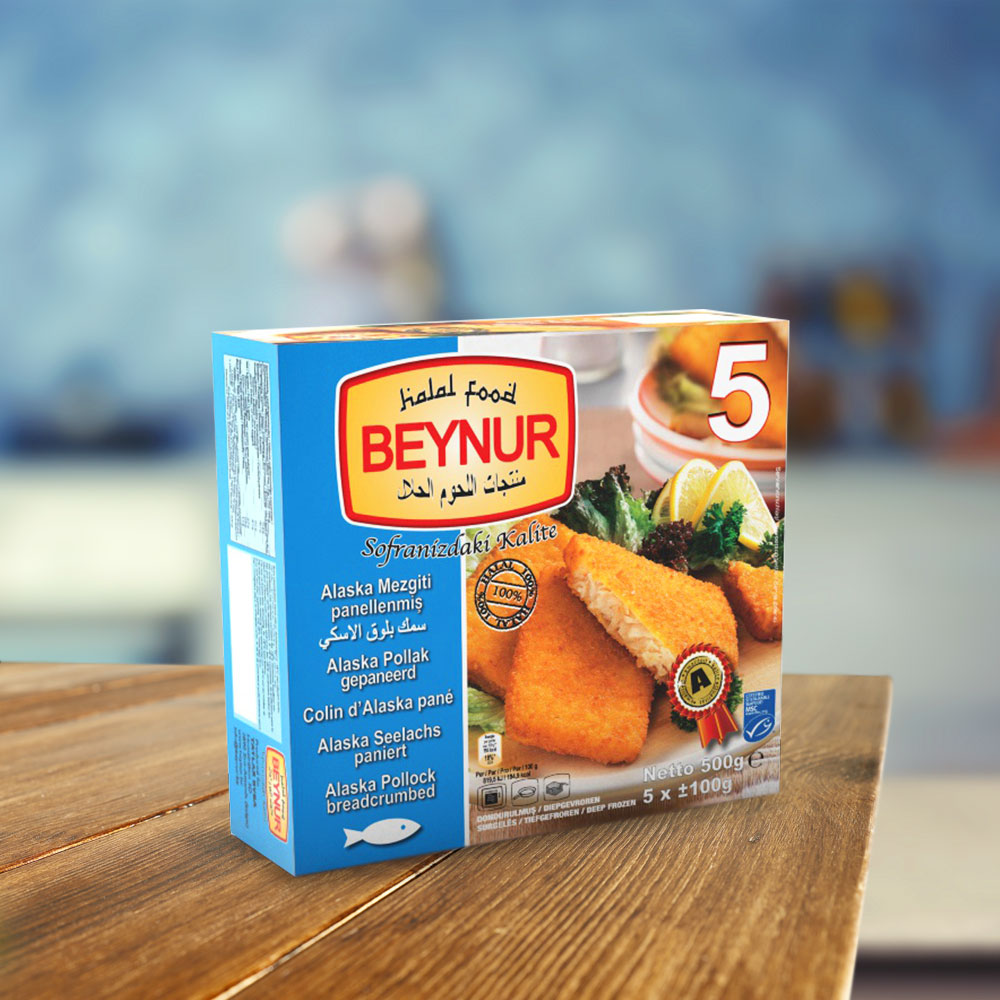 Alaska Pollock, which is among the Beynur Seafood Products, is also offered to customers in paneed form.
Beynur firm, which is determined to bring delicious but healthy products to your dining tables, also includes products such as Beynur Fish Shaped Fish Burger, Beynur Fish Burger, Beynur Fish Brochette and Beynur Fish Burgerwith Vegetables.
Beynur fish products, which you can consume in winter and protect their health, stand out with their very practical preparation.
You can take a look at Beynur's seafoods to consume both delicious and healthy seafood.
Healthy and Halal Products with Beynur
Frozen products in Beynur product range are prepared according to Halal standards. In addition, all Beynur products are produced according to European healthy standards. Thanks to its wide distribution network, you can easily buy all Beynur products from supermarkets in Europe, especially in Germany, Belgium and the Netherlands.