Wherever we go in the world today, the easiest meat product we can find, chicken, is also the most common poultry in the world. However, this adventure of the chicken, which entered our tables 6 thousand years ago as a food, also contains interesting stories.
Chicken meat can be consumed all over the world today thanks to its low cost and its easy cultivation compared to other meat products. In fact, it is often said that chicken meat is healthier than red meat due to its low cholesterol and saturated fat content. Chicken is grown in chicken farms in developed countries and traditionally in less developed countries. In this way, there are quite a lot of chickens in the world. According to the estimation of the United Nations, there are more than 25 billion chickens in the world, that is, there are 4 times more chickens than humans in the world.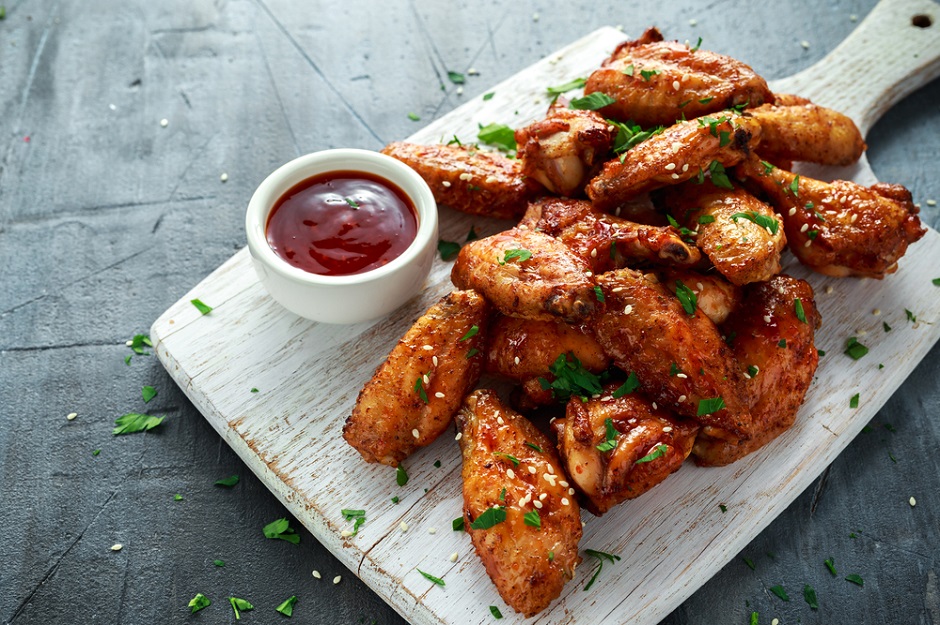 Chicken was First Raised for Entertainment, Not for Food
The first known intersection of chicken with us as humans dates back to 8,000 years ago. Scientists have discovered in genetic studies that the chicken's ancestors date back to the age of dinosaurs. Their first domestication took place in the 6,000s before Christ.
Here is another interesting piece of information, our first domestication of chickens was not for chicken meat or eggs. It was first discovered that chickens domesticated in Asia, Africa and Europe were used for "cockfighting", not for meat. Traces of the ancestor of the first known domestic chicken were found in Thailand.
Most of the world's domesticated chickens date back to the Harappan culture of the Indus Valley. The chicken then first reached to Tarim basin of Central Asia, and to Europe in 3000 BC (Romania, Turkey, Greece, Ukraine). Entry into Western Europe took place much later, around the 1st millennium BC.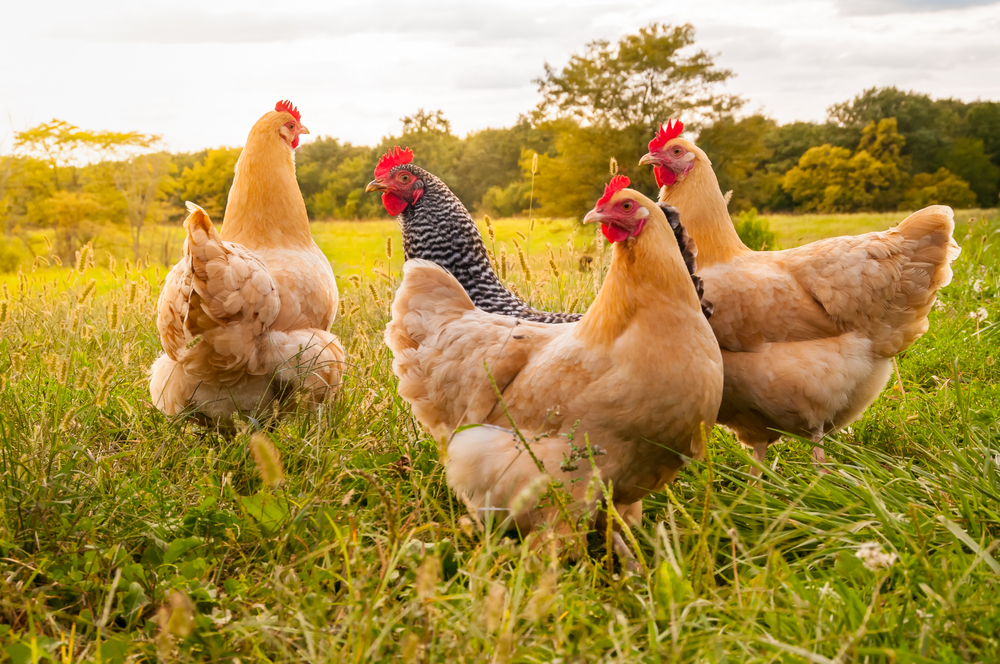 Transforming of Chicken into a Food Product
The transformation of chickens, which were first fed for recreational purposes, into a food product dates back to the 4-5 thousand BC. The first record of chicken as a meat product was when it was depicted in Babylonian carvings from around 600 BC. Chicken was one of the most common meats found in the Middle Ages. However, in the 1800s in the United States, chicken was more expensive than other meats. According to the records, it was a product in demand by the rich because it was unusually expensive. Chicken consumption in the US increased during World War II due to a shortage of beef and pork.
In short, chicken has been consumed in different varieties throughout most of the Eastern hemisphere for thousands of years. Chicken can be cooked in many ways. It can be made into sausages, skewered, put in salads, traditionally grilled or by using electric grill, breaded and deep-fried, or used in various curries. Cooking methods can differ according to the culture. Historically common methods include roasting, baking, broasting, and frying. Western cuisine frequently has chicken prepared by deep frying for fast foods such as fried chicken, chicken nuggets, chicken lollipops or Buffalo wings. They are also often grilled for salads or tacos.
Chicken is also among the Beynur Chicken Products with its wide variety. Under the title of Beynur Chicken and Turkey Products you can find these products: Beynur Chicken Sausage, Beynur Chicken Burger,Beynur Chicken Peri Peri, Beynur Antep Kebab, Beynur Chicken Pops, Beynur Crispy Finger Chicken, Beynur Meatballs, Beynur Chicken Fillet, Beynur Chicken Wings, Beynur Crunchy Burger, Beynur Golden Nuggets, Beynur Chicken Pizza, Beynur Chicken Scnitzels and Beynur Chicken Tenders.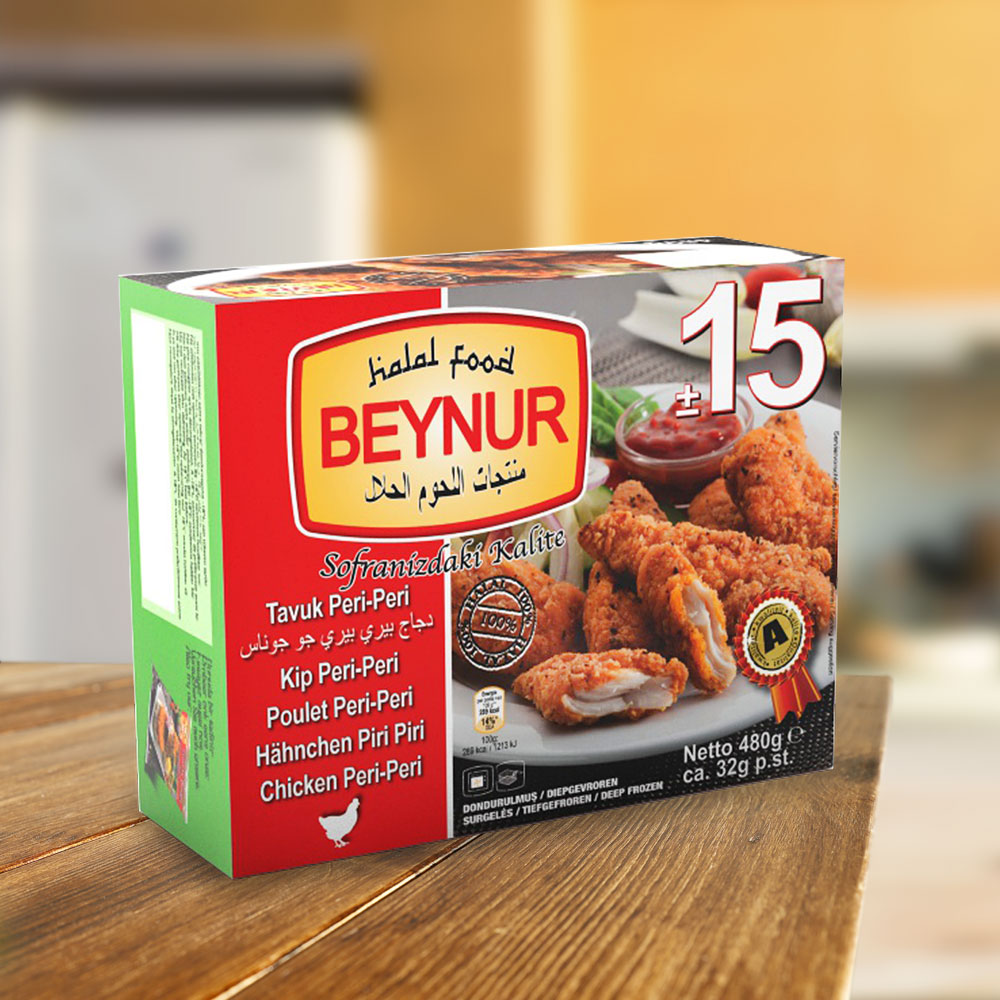 Healthy and Halal Products with Beynur
Frozen products in Beynur product range are prepared according to Halal standards. In addition, all Beynur products are produced according to European healthy standards. Thanks to its wide distribution network, you can easily buy all Beynur products from supermarkets in Europe, especially in Germany, Belgium and the Netherlands.