Spring has begun in the northern hemisphere. Those who want to enter the summer months with a healthy body and fit are already in a hurry to prepare their diet programs. Moreover, since we are locked in our homes due to the Covid epidemic, many of us want to lose the weight we have gained in this process.
Meat products are generally not included in many diet programs. In general, many of us think that meat products make us fat and cause us to gain weight.
The information that meat products are high in calories is completely false. Moreover, this situation is completely wrong for white meat products, especially chicken. In short, if you are thinking of dieting, having chicken in your meal schedule is not harmful, but very beneficial.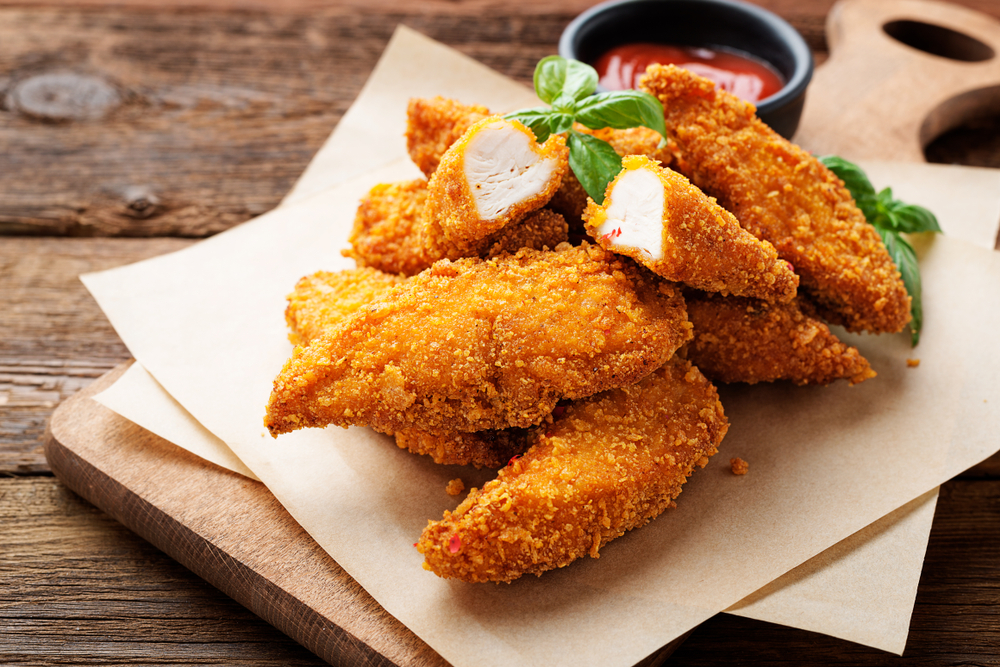 Among the food products offered to you by Beynur, there are many chicken meat products that you can include in your diet program in the category of chicken and turkey products, which have a wide range of products.
In this article, we will share with you some nutritional and caloric values of chicken meat, which we hope will provide great convenience for those who try to make a diet program.
Chicken meat, which is a source of protein, is a nutrient that is used abundantly as the ingredients of the meals we cook in our homes and eat in restaurants or outside. The food we eat is also produced using different parts of the chicken, depending on the type. And interestingly, each part of the chicken contains different amounts of calories and nutritional values.
In other words, depending on which part of the chicken you eat, the amount of calories you take changes. Generally, only four parts of chicken are consumed: breast, thigh, drumstick and wings.
Now let's get to the calorie and nutritional values of these parts: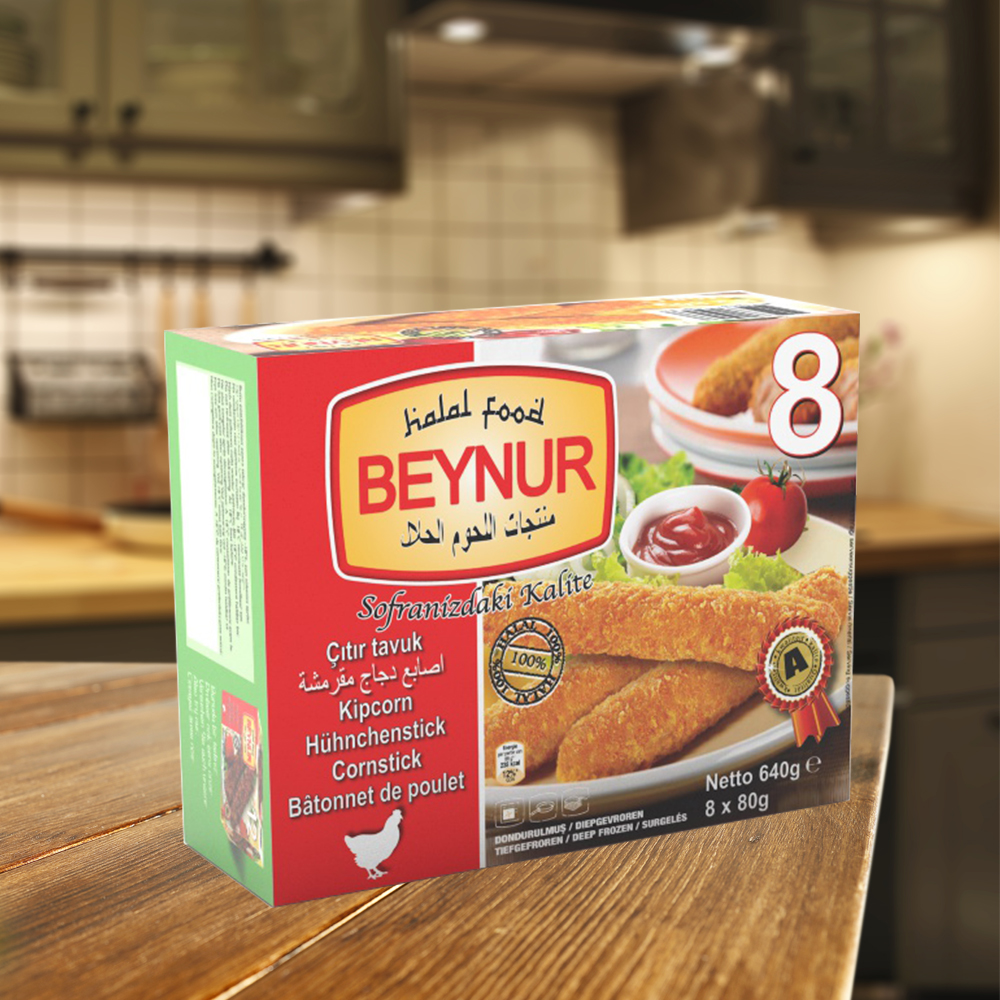 Chicken Breast: 165 Calories per 100 Grams
The breast of the chicken is one of the most popular and consumed parts of chickens. Because it is high in protein and low in fat, it is an excellent choice for people trying to lose weight.
A skinless, boneless, and cooked chicken breast (100 grams) has the following nutritional values:
Calories: 165
Protein: 31 grams
Carbs: 0 grams
Fat: 3.6 grams
About 80% of the calories in chicken breast come from protein and 20% from fat.
Chicken Leg: 209 Calories per 100 Grams
Chicken legs are slightly softer and more delicious than chicken breast due to its high fat content. Skinless, boneless, and cooked chicken thigh (100 grams) contains the following nutritional values:
Calories: 209
Protein: 26 grams
Carbs: 0 grams
Fat: 10.9 grams
According to this figures, 53% of the calories come from protein and 47% from fat.
Chicken thighs are generally cheaper than chicken breasts. This makes chicken legs a more preferable product for many people.
Chicken Wings: 203 Calories per 100 Grams
When you think of healthy chicken meat, you probably don't think of chicken wings. However, chicken wings can easily adapt to a healthy diet as long as they are not covered with bread or sauce and deep fried.
A skinless and boneless chicken wing (100 grams) has the following nutritional values:
Calories: 203
Protein: 30.5 grams
Carbs: 0 grams
Fat: 8.1 grams
64% of the calories in chicken wings come from protein and 36% from fat.
Chicken Drumstick: 172 Calories per 100 Grams
Chicken legs consist of two parts; thighs and drumsticks. Thigh is the lower part of the leg. Skinless, boneless chicken drumstick weighing 100 grams contains:
Calories: 172
Protein: 28.3 grams
Carbs: 0 grams
Fat: 5.7 grams
Most of the calories in chicken drumstick come from protein, about 70%, and the rest from fat.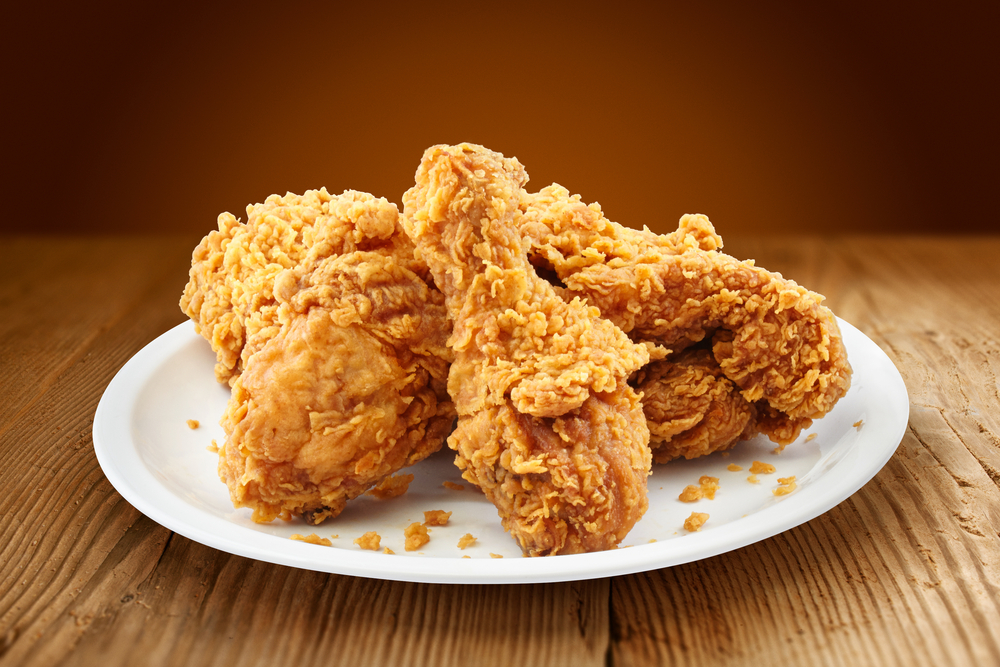 Asıl Kalori Kaynağı Tavuk Derisi ve Pişirme Yöntemleri
Calories are low in chicken products; however, these numbers vary significantly when you include skin in these products. If you think of the above figures with skin, you need to add 100 more calories each. While 100 grams of skinless, boneless, cooked chicken breast has 165 calories, when you add the skin, this ratio goes up to over 265 calories. Therefore, if you want to maintain your weight or limit your fat intake, you need to consume your chicken skinless to minimize calories and fat.
In addition to all these, how the chicken is cooked is a factor that greatly changes the calorie amount. Cooking methods such as frying with breadcrumbs and coating the meat with sauce can add more than a few calories to your healthy chicken. For a low-calorie option, opt for baked or grilled chicken.

Chicken, which is such a healthy food product, is also in the Beynur family in different varieties. You can consume chicken meat with its wide variety of Beynur Chicken Products.
Under the title of Beynur Chicken and Turkey Products you can find these products: Beynur Chicken Sausage, Beynur Chicken Burger, Beynur Chicken Peri Peri, Beynur Antep Kebab, Beynur Chicken Pops, Beynur Crispy Finger Chicken, Beynur Meatballs, Beynur Chicken Fillet, Beynur Chicken Wings, Beynur Crunchy Burger, Beynur Golden Nuggets, Beynur Chicken Pizza, Beynur Chicken Scnitzels and Beynur Chicken Tenders.
Healthy and Halal Products with Beynur
Frozen products in Beynur product range are prepared according to Halal standards. In addition, all Beynur products are produced according to European healthy standards. Thanks to its wide distribution network, you can easily buy all Beynur products from supermarkets in Europe, especially in Germany, Belgium and the Netherlands.